In this section, publishers can add their sites, manage the sites and view the site reports.

Add Site
Publishers can add their site to a category.
For this please go to the Sites > Add site.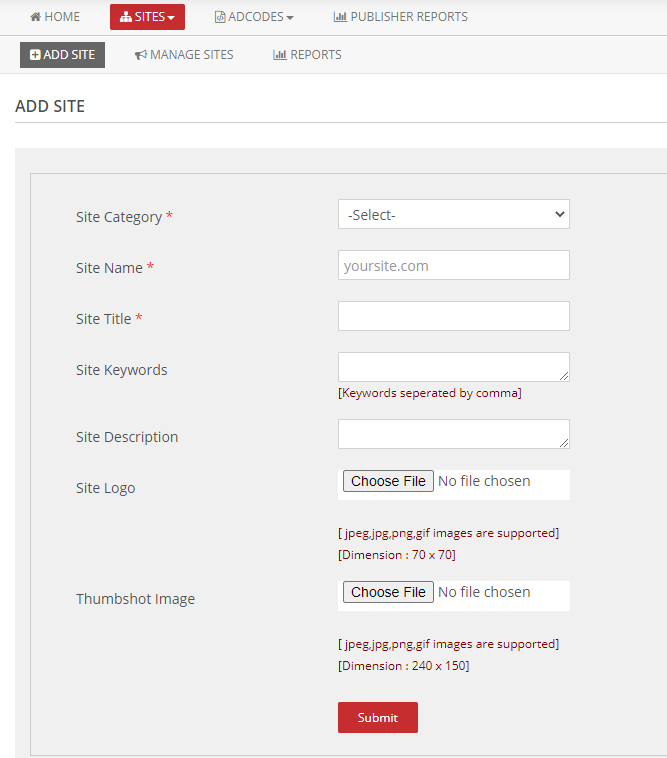 The publisher can select the category, enter the site URL, title, keywords, description, logo, and thumbshot image and submit it.
Manage Sites
To manage the sites, go to Sites > Manage Sites.

Site Reports
In the site reports section, we can see all the reports of the sites.

Here we can select the period and see the overall report. To see the detailed report of each site, click on the detailed report button.
Here we can see the overall reports and the time based reports.