Installation of Gourl Bitcoin Addon:
Upload the Gourl Bitcoin addon to the "addons" folder in XYZ Admarket script.
In the "Manage Addons" page please activate the Gourl Bitcoin Addon.
Now you can setup the basic Gourl Bitcoin Addon settings.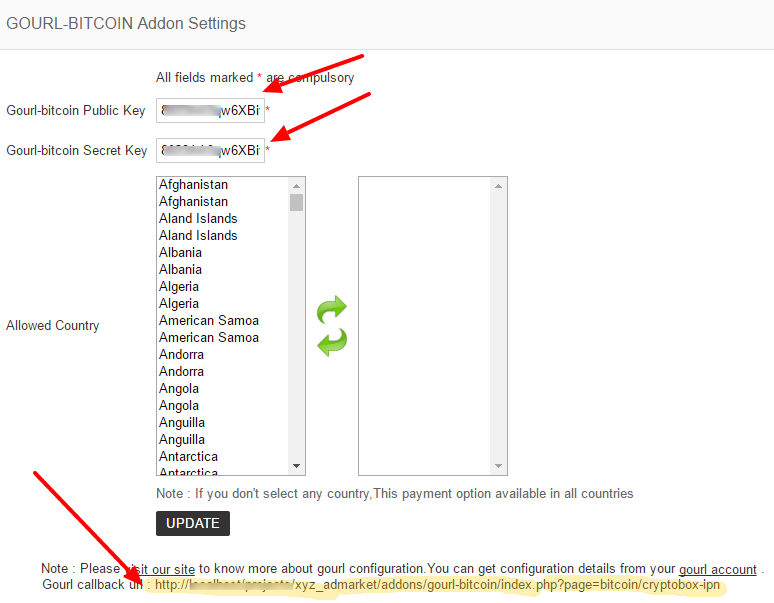 Here admin need to enter the Gourl bitcoin Public Key and Secret Key.
To create the Go url bitcoin id and secret key, please go to https://gourl.io/ > Account section (https://gourl.io/info/memberarea/My_Account.html)
In the member area, please go to "Your Cryptocoin Payment Box / Captcha" section and create a new payment box.

In the payment box page, please add the details.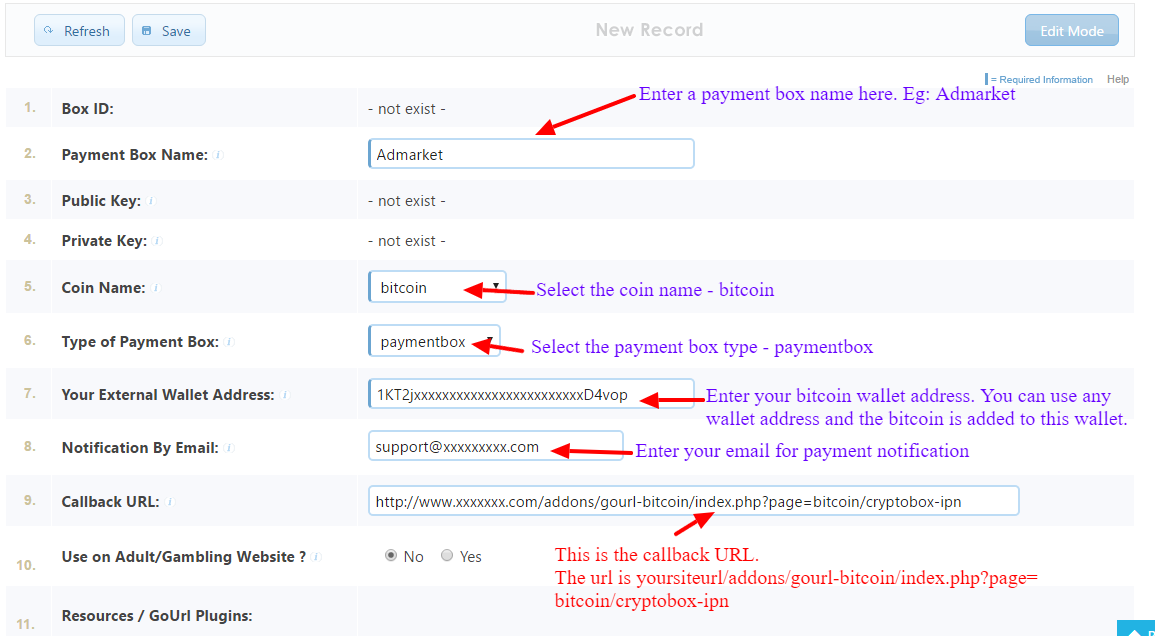 In this page, please enter the following details.
Payment Box Name – You can enter a name for the payment box. (Eg: Admarket bitcoin)
Coin Name – Select the coin bitcoin
Type of Payment Box – Select the box paymentbox from the list
Your External Wallet Address – Here enter your bitcoin wallet address. You can use any wallet address and the bitcoin is added to this wallet
Notification By Email – Enter your email address here for getting payment notifications
Callback URL – You can see the callback URL in your Gourl Bitcoin plugin settings.
(Example: https://www.xxxxxxx.com/addons/gourl-bitcoin/index.php?page=bitcoin/cryptobox-ipn) Here please replace https://www.xxxxxxx.com with your admarket installation url.
After entering these details "Save" it and you can see the public key and private key.

Now in the plugin Gourl Bitcoin addon settings, please add the public key in Gourl-bitcoin id and Private Key in Gourl-bitcoin Secret key.
Now select the countries for bitcoin and click the update button. (If you want to apply the bitcoin for all countries, please leave this section.)
The addon is now ready to use.
In Advertiser Section
When the advertiser adding fund to their account, they can use the bitcoin option.
For this in Advertiser section, please go to "Payments > Add Fund".
Here the user can select the bitcoin option and enter the amount to add.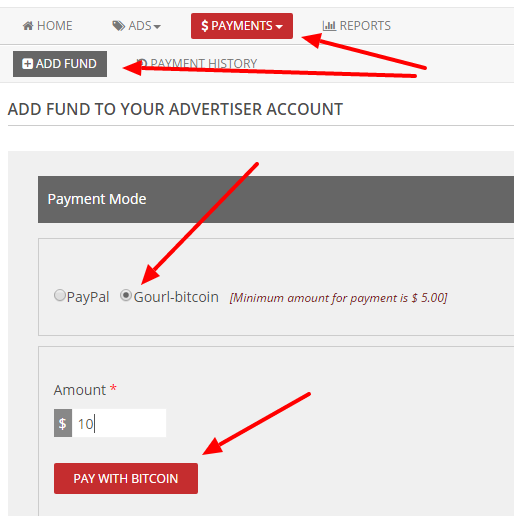 Click the "Pay with Bitcoin" button and you can see the equivalent bitcoin and the wallet id.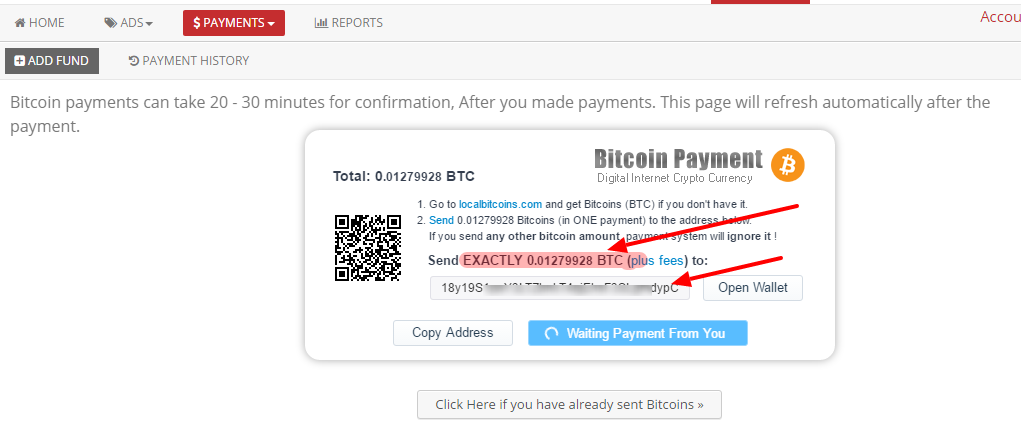 It will show the exact BTC and the wallet id.
Advertiser can go to their BTC account and transfer the exact amount to the ID given.
It will take upto 30 minutes for the confirmation. After the confirmation the amount is added to the advertiser account automatically.