Installation of Interstitial Ad:
Upload the interstitial ads addon to the "addons" folder in XYZ Admarket script.
In the "Manage Addons" page please activate the Interstitial Addon. (see image)
Now you can setup the Interstital settings and click update. (see image)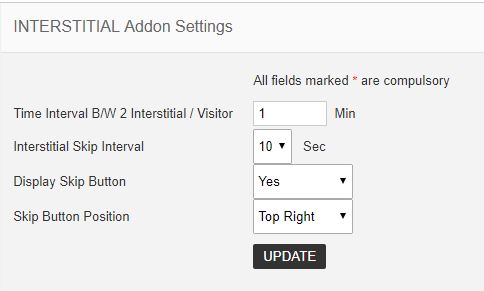 Now go to Adblock > New banner dimension and create a banner dimension for interstitial ad.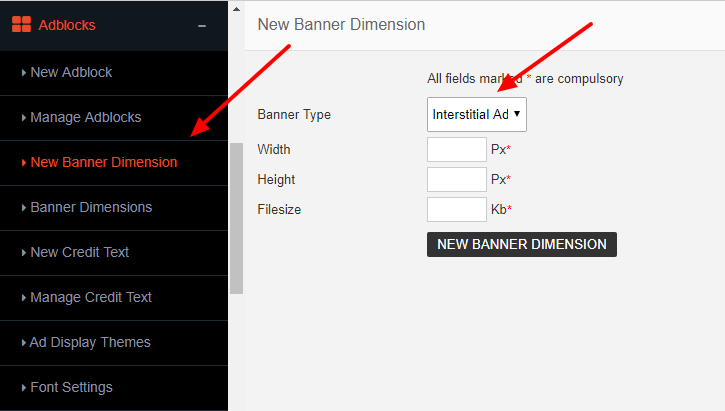 The Interstitial ads addon is now ready to use.
Advertiser Need To:
Create a new Intertitial ad by selecting Ads > Create Ad > Ad Format : Interstitial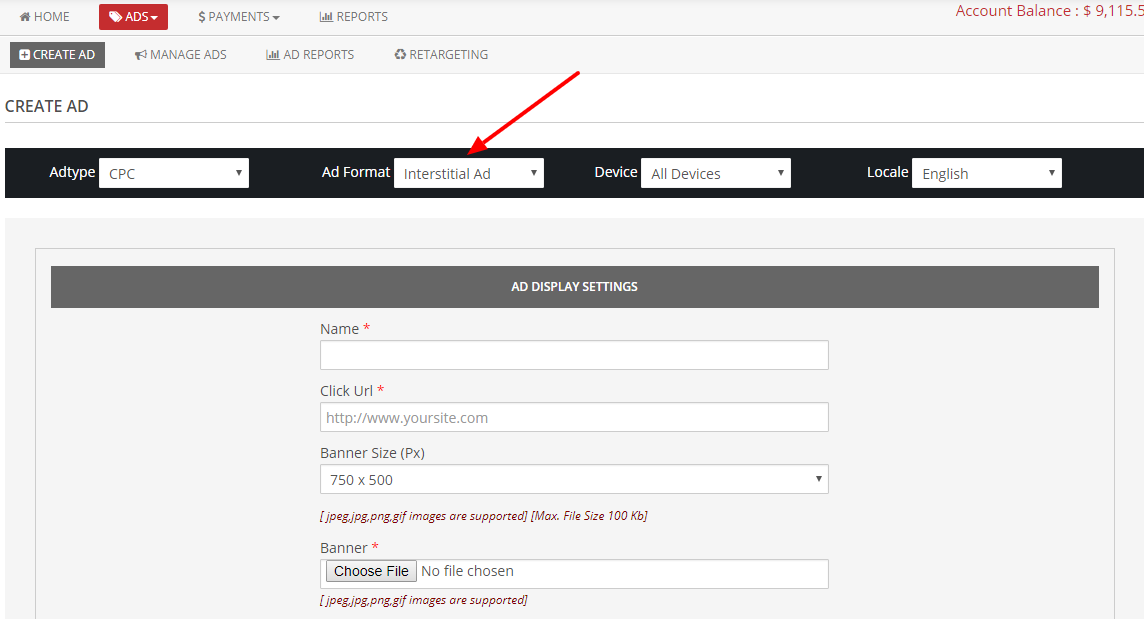 Enter the Name > Click Url >Select Banner Size > Choose Banner and set the price and target.
If advertiser want to add keywords, select locations, devices etc., please select the respective sections.
Publisher Need To:
Create a new Interstital Ad Code by selecting Adcodes > Create > Select Adblock Type : Interstitial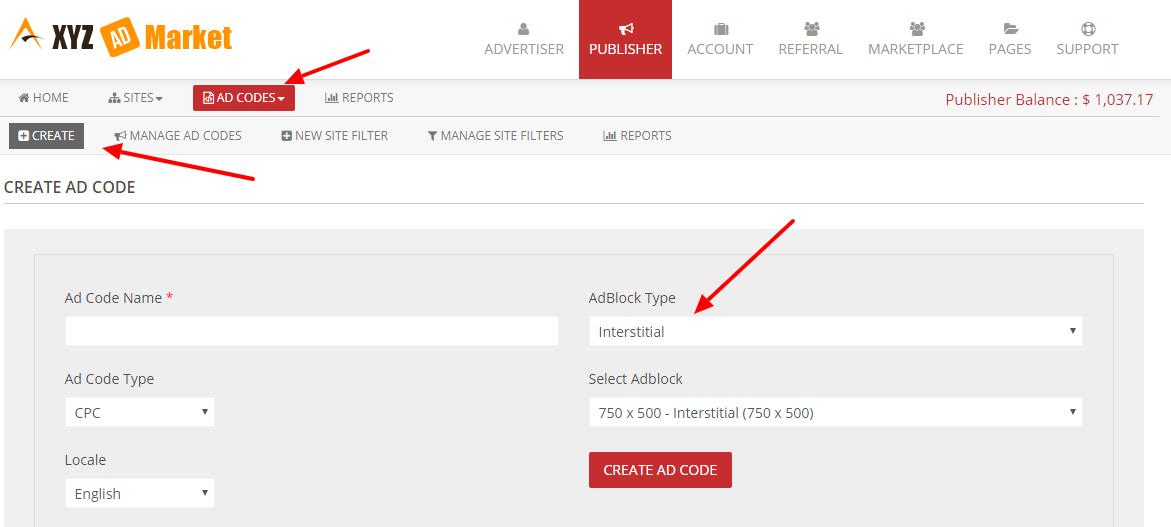 Enter the Adcode Name > Select Ad Code Type > Select Locale > Select Adblock
Now click in the "Create Adcode" button.
Now you will get an ad display code
Copy the Interstitial Adcode and paste it inside the body content of the page. (<body>Enter the Interstital Adcode Here</body>)