In the 'Advertiser Home' area, we can see the summary of all the activities of the advertiser.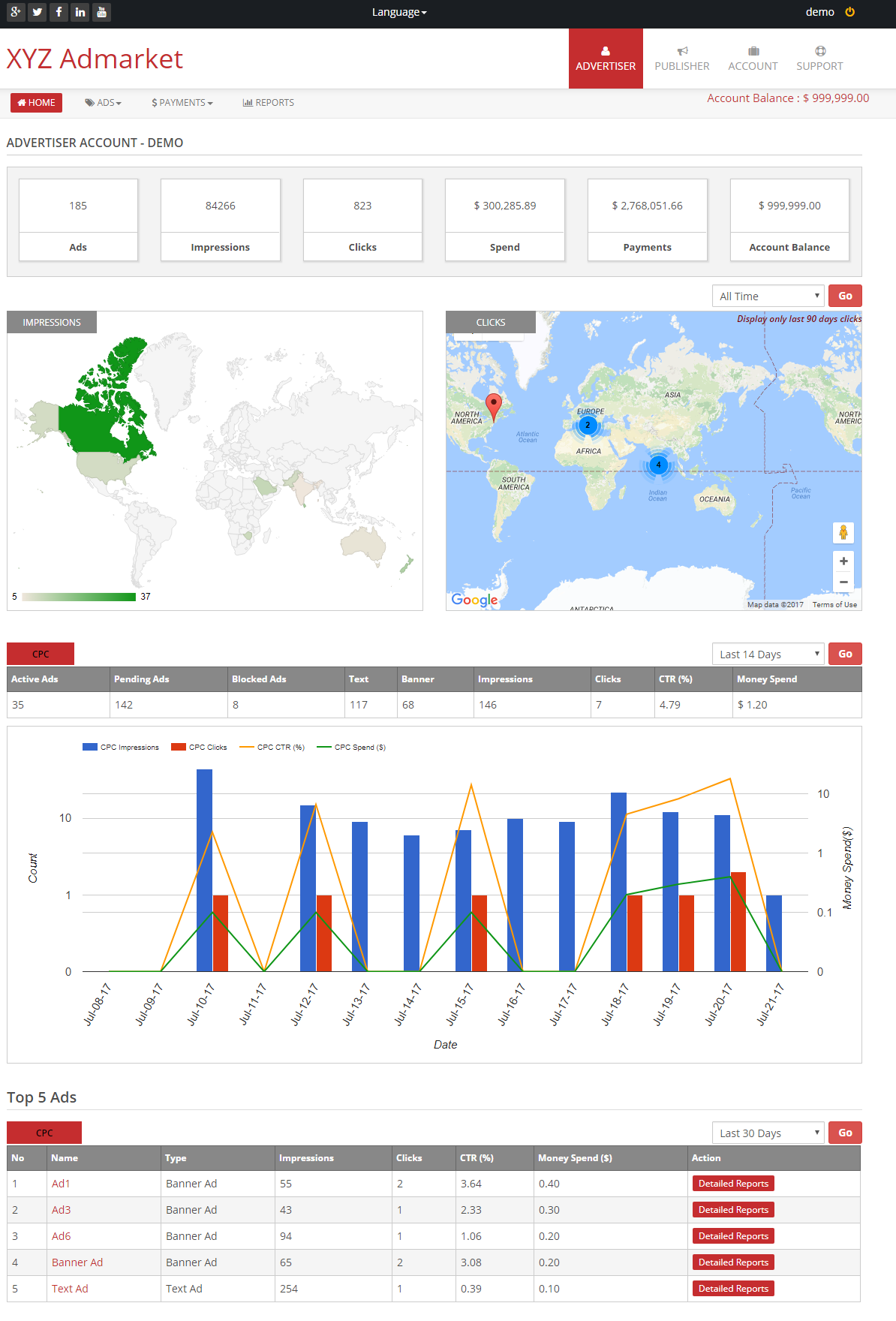 In the 'Ad Details' section we can see the total number of ads, active ads, pending ads, blocked ads, text ads and banner ads.
Also we can see the reports like total impressions, clicks, CTR and total money spend. We can select the time range here.
The home page shows the top 5 ads also. When we click the ads, we can see the detailed reports.
In the map we can see the impressions and clicks from different countries.