How can I add or remove an app from a group that I manage?
Only group administrators can add or remove apps from a group.
To add an app to your group:
From the news overview in the left menu, click Groups or go to https://www.facebook.com/groups/ and select your group.
Under your cover photo click on More button and select Edit Group Settings.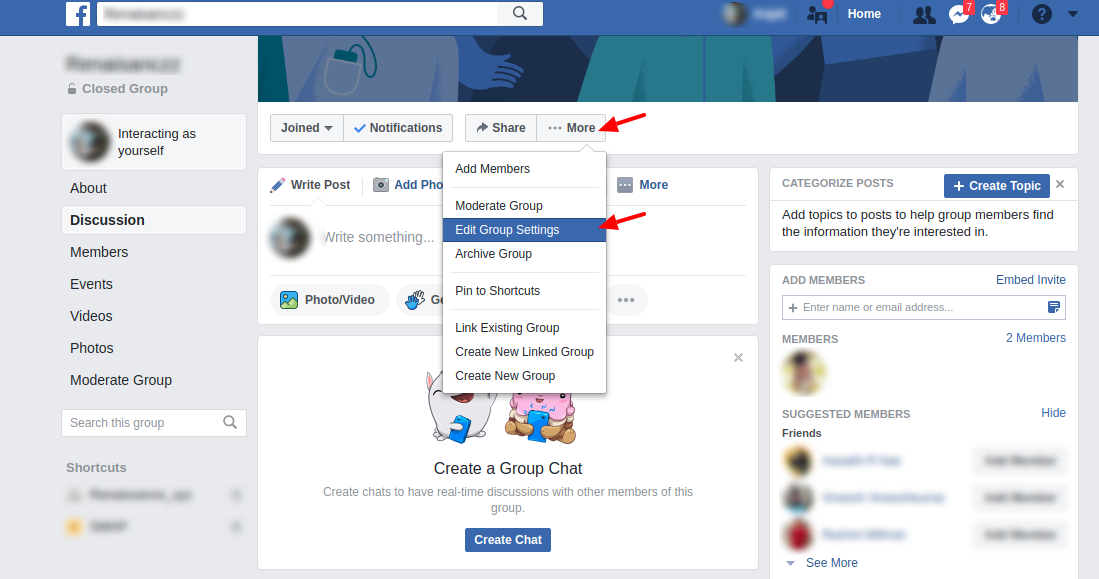 Now click on the "Add Apps" button in the Apps section as given below.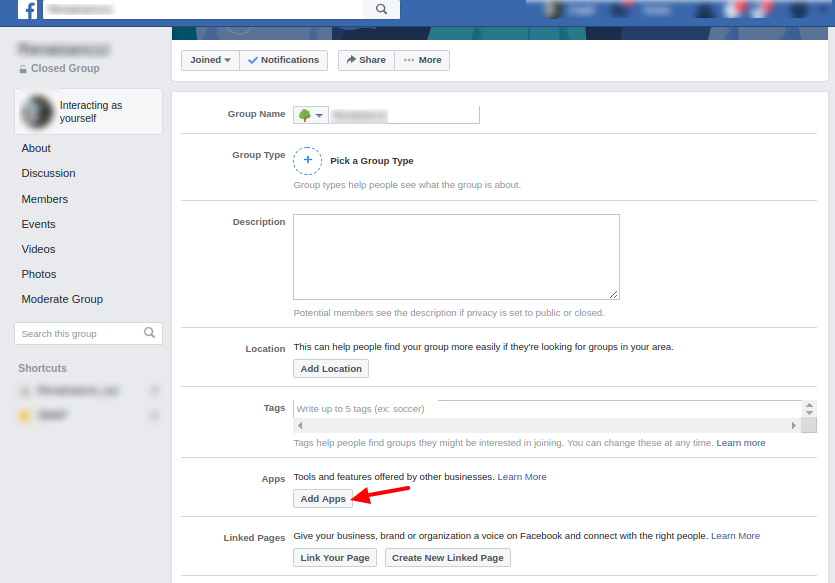 Select the app you want to add to the group and click Add. If you are using the smapsolutions app, please select the "SMAP Lite" app.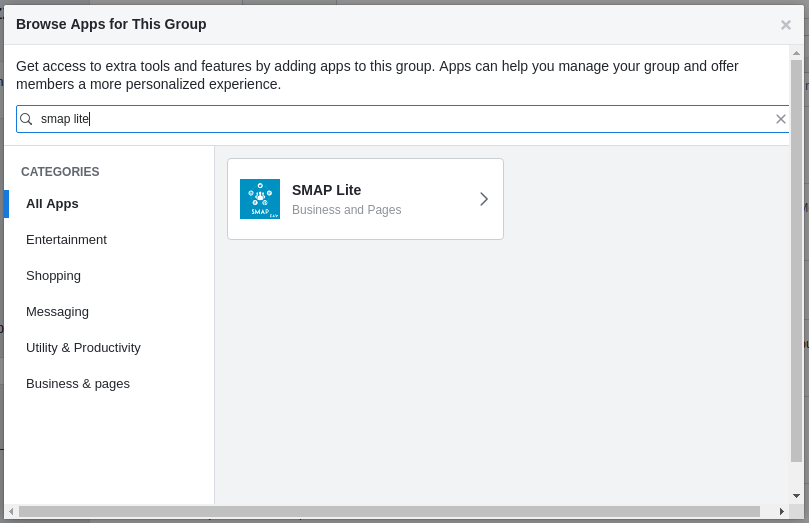 Here select the app and click the add button.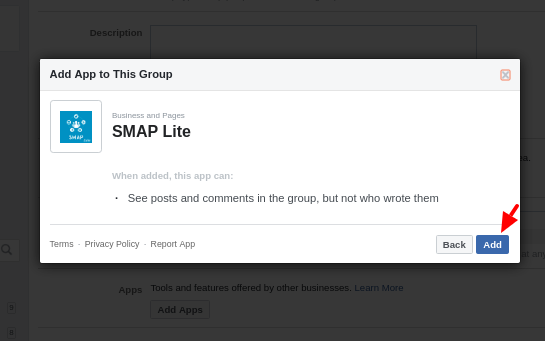 Now complete the process by clicking on the "Done" button.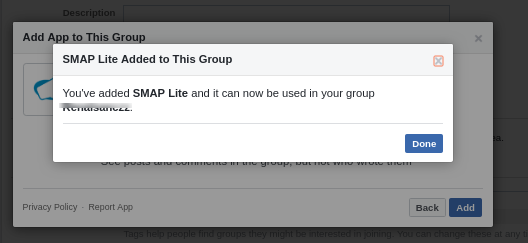 The app is now added to the group and we can publish to this group using the app.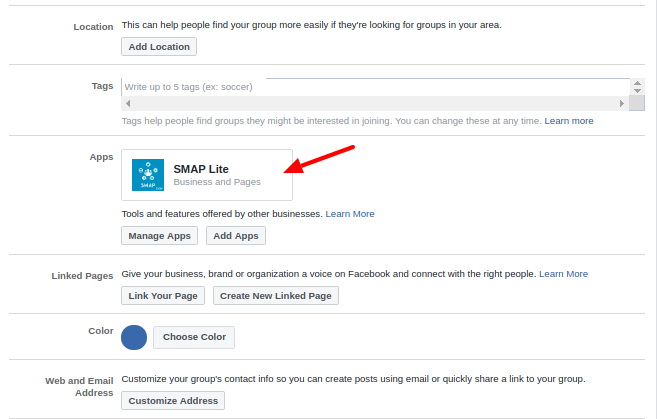 If you have not added the app to your group, it will show the following error message.
[Error] => (#200) Requires either publish_to_groups permission and app being installed in the group, or manage_pages and publish_pages as an admin with sufficient administrative permission