The security question is required in the registration page and in the forgot password section.
We can add the security question here.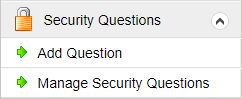 Add Question
Here we can add a new security question.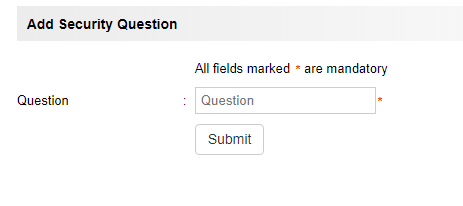 Here we can add a new question  and click "Submit".
Manage Questions
Here we can see all the questions and edit or delete them.