In the Contact Form Manager premium plugin we can see all the contact details and add extra fields in the form.
From menu, we can manage all sections.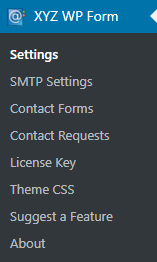 The public side contains the contact form with selected fields.
Admin can select the fields to display in the contact form from the admin area.
A sample form is given below.
This tutorial explains how to display a form on your page and provides the customization and mail tips.